Solid & Foam Filled Tires for Underground Mining
Generally, not much attention is paid to tires although the entire weight of the vehicle including payload is carried by the tires and tires are the only link between the machine and the terrain. It is therefore critical to ensure that they are safe, reliable and performance-worthy anytime. This is of even greater importance for tires fitted on underground mining equipment such shuttle cars, battery haulers, load haul dumpers (LHDs), roof bolters, jumbo drills etc. Furthermore, tire related costs are usually among the top five operating costs for most industrial equipment.
It is crucial for underground mine operators to focus on the good tire maintenance practices for improved tire life, reduced downtime, and significant direct & indirect savings.
Depending on the specification service conditions & applications, users can consider the following options
1. Foam filled tires
2. Solid tires
What is foam filling?
Foam filling or tire filling is a process in which a pneumatic tire is injected & pressurized with a special 2 component urethane polymer (PU) in a precise proportion using a special metering pump.
The polyurethane (PU) cures into a soft, resilient, synthetic rubber core replacing the air in the tire. The resultant filled tire is thus rendered puncture proof and maintains the required inflation pressure throughout its service life.
PU foam filled tires have a full footprint & are capable of carrying their rated load at all times. The soft core is designed to provide a ride similar to air filled pneumatic tires.
What is solid tire?
A solid tire is not filled with air but is manufactured using layers of rubber compound that are mounted on a metal frame or a wheel structure that can be mounted to a specific vehicle.
Solid tires are 100% puncture proof with almost 3-5 times longer service life than pneumatic tires.
FOAM-FILLED TIRES
100% puncture proof which eliminates tires blowout & related hazards
Better comfort ride than solid tires
Eliminates tires blow-outs & related hazards
Maintenance free, better ballast for overload conditions
Available in Standard & Mining Grade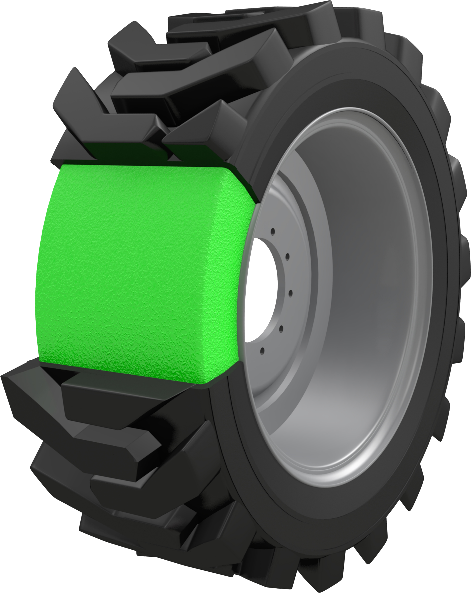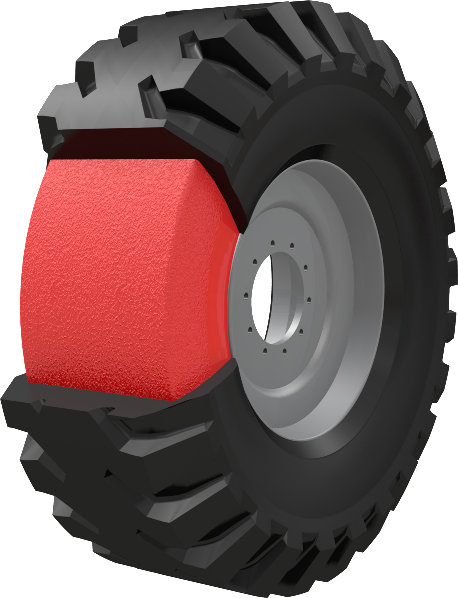 SOLID TIRES
100% Flat proof, no downtime
Non directional all terrain pattern
Zero maintenance reduces TCO
Heavy duty applications
Available in traction & smooth patterns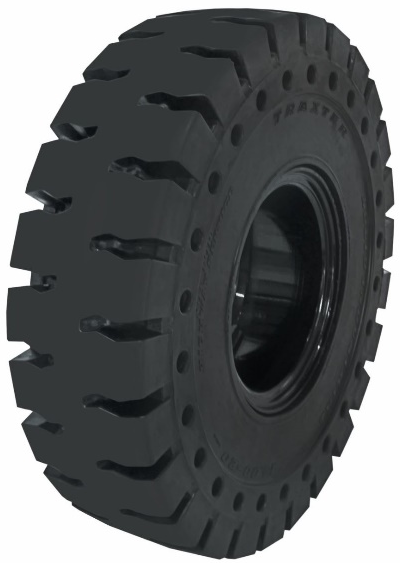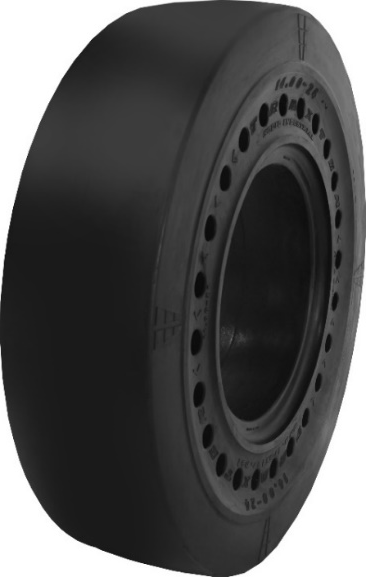 SOLID TIRE L5 TRACTION        SOLID TIRE L5 SMOOTH
Trident has complete solutions of solid & foam filled tires and has been servicing the needs of underground mine operators since 2012 that assist customers to have better TCO, lower operating cost & safety enhancement.
For further information please visit www.trident-intl.com or write to salesteam@trident-intl.com
December 16, 2022
Categories: